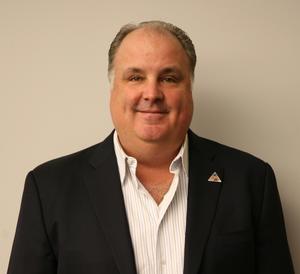 BACK
Thomas Multerer is an Investment Advisory Representative who works with corporate and individual clients to help them reach toward their financial goals.  That may involve family legacy planning, retirement planning, as well as corporate employee benefits and deferred compensation plans.
Tom knows and focuses on the importance of providing for and protecting families against unforeseen tragedy.  
Tom has worked at Equitable Advisors since 1987 both as a Registered Representative and as a District Manager.  He started his own office in June of 1989, TJM Integrated Wealth Management, LLC which is located in Grafton, WI and Milwaukee. 
Tom is a shareholder since 2006 in Agents Reinsurance Company.  He is a founding owner of The Lakeshore Chinooks Baseball team playing in the Northwoods league.
Over the years Tom and his wife Cathy have started and acquired and sold several companies in the marketing, technology and service spaces respectively.
Tom has served on the executive committee of a non-profit Hospital. He is a past member of The National Baseball Players Alumni Advisory Board, and past member of The Association for Corporate growth.
Tom currently serves as Vice President of Hometown Heroes Inc.  A non-profit serving the families of fallen US heroes in service.
Tom and his wife Cathy, regularly support Teen Challenge, The Guest House of Milwaukee and Ronald McDonald Charites.
Tom has received AXA's Centurion Award nine times, The Bronze Eagle, Circle of Excellence four times, Distinguished Service Award, Superior Achievement Award, Presidents Cabinet, Summit Award, and Hall of Fame Medal.
Tom maintains FINRA 6, 7, 22, 24, 26, 63 and 65 registrations,  and is licensed to sell life, health, long-term care insurance and annuities.
Tom also holds a Bachelors degree in Business Administration from Marquette University.
Securities and investment advisory services offered through Equitable Advisors, LLC (NY,NY 212-314-4600), member FINRA/SIPC(Equitable Financial Advisors in MI & TN). Annuity and insurance products offered through Equitable Network, LLC and its insurance agency subsidiaries. Equitable Network, LLC does business in California as Equitable Network Insurance Agency of California, LLC, in Utah as Equitable Network Insurance Agency of Utah, LLC, and in Puerto Rico as Equitable Network of Puerto Rico, Inc. Equitable Advisors and its affiliates do not provide tax or legal advice. Individuals may transact business and/or respond to inquiries only in state(s) in which they are properly registered and/or licensed. The information in this web site is not investment or securities advice and does not constitute an offer.